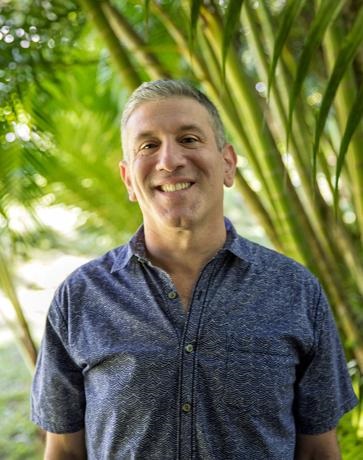 My Psychotherapy Approach
As a clinical social worker, I utilize a strengths based perspective and strive to help you to see your problems in the context of your environment. Clients often report reduced feelings of guilt and negative self-judgement when they come to understand that many of their problems or negative emotions are normal reactions to real world stressors and invalidating environments.
During our work together, I draw on a variety of psychotherapy techniques, psycho-education, and skills training tailored to your needs. I am trained in many clinical treatment models including classical psychosocial, Dialectical Behavior Therapy (DBT), Problem-Solving, Ecological Systems, CBT, and others. I believe in a collaborative approach and offer my clients much feedback.
During the course of almost three decades of professional experience, I've worked with a variety of adult clients in many different settings. I began my career as an inpatient social worker providing counseling services to residents and their families at the Philadelphia Geriatric Center. In time, my desire to expand my skills and client base took me to Magee Rehabilitation Hospital in Philadelphia where I provided therapy and case management services to clients experiencing major catastrophic disabilities including stroke, spinal cord injury, and amputation.
Following my time at Magee Rehabilitation, I ventured west to San Francisco where I was hired by two Medicare-certified home health agencies and provided home based treatment to clients and their families coping with issues of aging, illness, and disability.
Beginning in 2000, I returned to the East Coast where my career took two significant shifts. Initially, I took a position where I was doing outreach and advocacy work for clients with cancer, AIDS, ALS (Lou Gehrig's Disease), and other serious illnesses and disabilities. This led to me being recruited to work for a hospice and palliative care program in Connecticut.
By the mid-2000s, after more than a decade in medical social work, I decided to shift focus and move into the area of community mental health and accepted a position as a psychotherapist in an outpatient clinic run by the New York State Office of Mental Health. In this position I provided diagnostic assessment services as well as psychotherapy to adult clients of all ages experiencing a variety of mental health issues. I also facilitated anger management groups as well as Dialectical Behavior Therapy (DBT) Skills Training. Upon my move to Hawaii in 2007, I continued this work and was employed as a psychotherapist at the Windward Oahu Community Mental Health Center where I remained until late 2010, before opening my private practice. 
I am a Co-Founder of Equality Hawaii, the state's former lesbian, gay, bisexual, and transgender (LGBT) advocacy organization, and served as an advocate for the passage of Hawaii's Civil Union Act in 2011 and Marriage Equality Act in 2013. In 2012, National Association of Social Workers Hawaii Chapter selected me to receive it's Social Justice and Advocate Award. In 2019, Mental Health America of Hawaii awarded me "Mental Health Provider of the Year" for my work with LGBT clients.